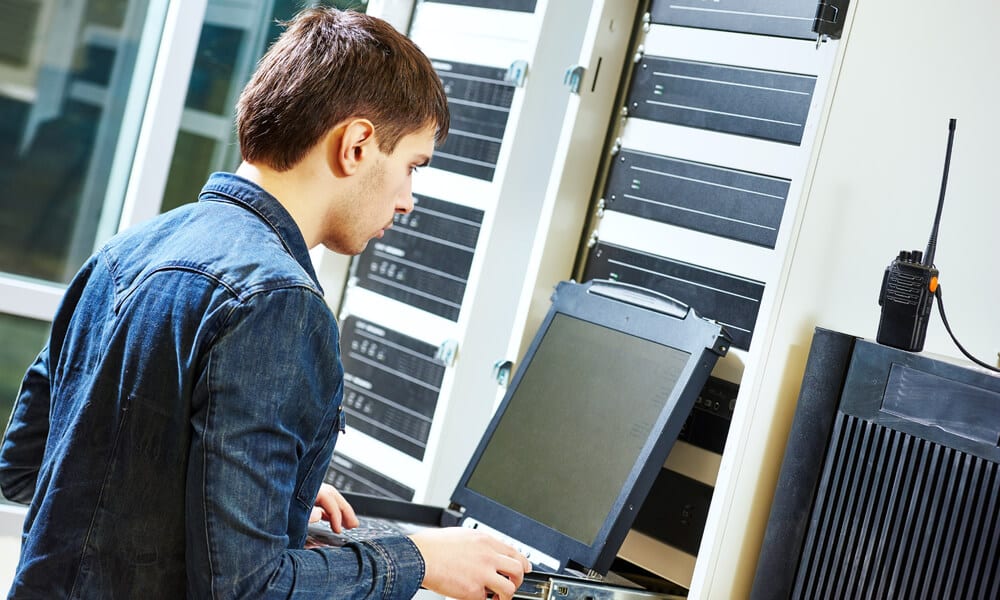 What server solution will best fit your business needs?
You have a problem with your office servers. Maybe they're old and out of date. They're running out of space. Or they can no longer keep up with the demands of your growing company. No matter the cause, you know it's time to either buy servers for your office, or move to a cloud hosting alternative.
As you consider server solutions for your business, what should drive your decision? The primary concerns for most business owners boil down to three main factors: security, convenience, and cost. Between in-house servers and cloud hosting, which will better meet your needs?
How secure is your server location?
For companies who store sensitive information on their servers, the office is probably not the best location. Consider who has access to the space where you store your servers, and how secure your premises are. While it might seem far-fetched to imagine someone breaking into your office to steal information off your servers, this can happen. Or—a more likely scenario—a disgruntled employee could cause similar damage.
On the other hand, if you move to cloud storage, your data will be stored in data centers that meet SSAE 16 standards. These not only afford your servers greater protection from tampering, but also come with certain physical controls to keep them safe from damage. These include redundant systems for power and Internet, and redundant circuits inside the building for electrical. So, compared to your office or place of business, your servers are not only more secure, but can afford you higher uptime overall.
What about storage and maintenance?
Switching to cloud servers also has the advantage of freeing space at your office or place of business. Instead of dedicating an entire room to server storage, you can use that area for more desks, an additional conference room, or simply added closet space.
Of equal importance is that cloud storage removes some of the maintenance costs and associated down time. These things still happen, but they are managed by the cloud hosting company. And because of the redundant systems we mentioned earlier, they happen more quickly are less likely to affect your business.
Are servers a capital expense, or an operating expense?
One of the biggest reasons you may want not want to buy servers for your business is the significant capital investment they entail. Furthermore, buying everything upfront introduces high element of risk to your purchase. Every time you buy servers you do so with the knowledge that you will have to do so again in the future. If your servers don't last as long as you expected them to, they will incur additional costs that will eat away at your ability to expend your capital on other projects.
A cloud model skirts these capital expenses to operating expenses. Instead of a risky investment, your sever costs become just another monthly bill. This also allows you to dynamically scale to meet resources and costs. The operating expense model also preserves opportunity cost. As a capital expenditure, if you want to both buy servers and move into a new space, you would have to make a tradeoff. By transferring the server cost into an operating expense, you are now able to do both.
Don't buy servers.
While investing in new servers may make sense for some businesses, most are better served by a cloud hosting solution. This isn't a dollars-to-dollars cost saver, but it does make a smart business move. You can trust your severs to be more secure, you can transfer the maintenance costs to the cloud host, your will have better uptime, retain the use of your office space, and be better able to take advantage of opportunities as they arise.
If you need a new server solution for your business, contact us. We can help you find one to fit your situation.
Five Places Where IT
is Losing you Money
Learn how your current IT solutions could be costing you money – and how to prevent it.
Download the whitepaper now!